Conference suites
We offer two conference suites: The Blue Suite with the capacity of 50 (virtual tour) and The Red Suite with the capacity of 60 (virtual tour).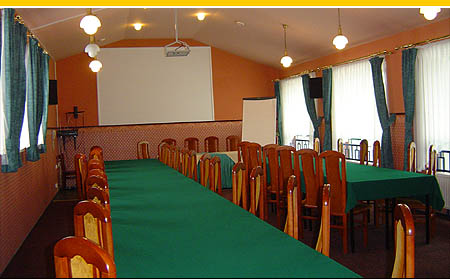 Both suites are air-conditioned and equipped with VCR, flipchart, OHP and a DLP projector.
The Imperium Hotel can fully cater for any private or corporate events, including office meetings & conferences. Our equipment can be used for professional training sessions.
Tariffs:
The Blue Suite and The Red Suite: PLN 50.00 per hour (the price includes VCR, screen, flipchart, OHP)
DLP projector: PLN 50.00 per hour or PLN 200.00 per day (more than 4 hours)