Where we are
The Imperium Hotel is situated at 54 Bielska Street on the outskirts of Pszczyna, between National Road no 1 on one side and woods on the other.
Thanks to its location The Imperium Hotel is easily accessible and makes na excellent base for short tourist and business trips, since it takes 35 minutes to get to Katowice, 15 to Bielsko-Biała and Tychy. It is one-hour's drive to Pyrzowice Airport and 40-minute drive to Cieszyn border crossing.
Pszczyna's tourist attraction
The Imperium Hotel is located in Pszczyna which, with the number of its historical sites and attractions, is well-known as the Pearl of Upper Silesia. Duke's Castle, that houses the Castle Museum opened in 1946, together with its surrounding parks counts as one of the most beautiful of the kind in Europe. This landmark of Pszczyna guarantees a successful and enjoyable stay.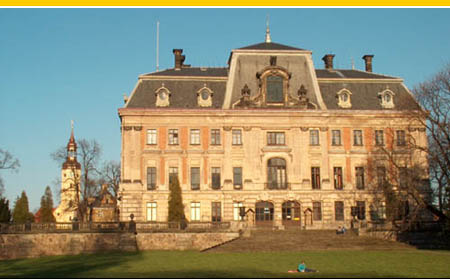 When in Pszczyna, you must not miss the Old Town with its picturesque streets. Other places of interest include the Silesian Press Museum and Pszczyna's Village Heritage Park.
For those who like spending time actively there is a golf course.
Our guests can take a bike sightseeing tour of Pszczyna and the neighbourhood as we offer a bike rental service.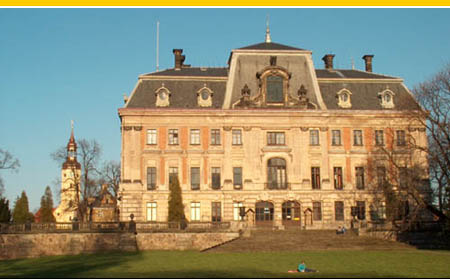 A European bison reserve is located in Jankowice, near Pszczyna where you can see those magnificent animals.
The location makes The Imperium Hotel a perfect base for longer trips as well. Auschwitz Museum in Oswięcim is as near as 30 kilometres, and so is the mountainous resort of Wisła. Szczyrk with its ski-resort is only a 30-minute drive away. Another resort, Ustroń, is located 25 kilometres from Pszczyna.